ENTRY TO UKRAINE
In order to have information regarding enrty to UKRAINE please click on the link to view UKRAINE visa regime and list of the countries that do not need visa to enter the country. If you need visa to enter UKRAINE please click on the link to learn about procedure for obtaninin visa. Please do not make payment without obtanin visa to enter the country.
KIEV (UKRAINE)

Kiev is the capital and largest city of Ukraine, located in the north central part of the country on the Dnieper River. The population in July 2015 was 2,887,974 (though higher estimated numbers have been cited in the press), making Kiev the 7th most populous city in Europe.
Kiev is an important industrial, scientific, educational, and cultural centre of Eastern Europe. It is home to many high-tech industries, higher education institutions and world-famous historical landmarks. The city has an extensive infrastructure and highly developed system of public transport, including the Kiev Metro
CONFERENCE HOTEL (RAMADA ENCORE KIEV HOTEL)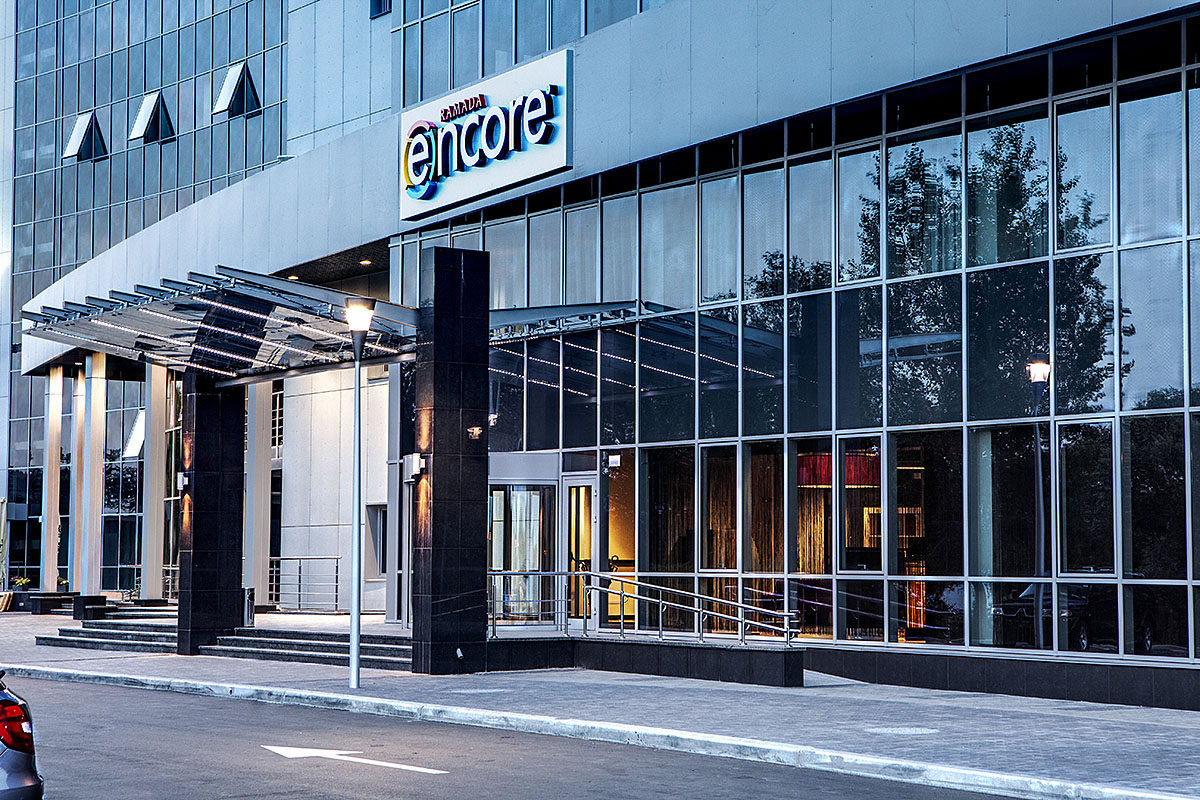 The hotel is located in a modern 20-storey building on the right bank of the Dnepr River in a 15-minute ride from the center of Kiev. Boryspil International Airport is about 35 km away from the hotel. Guests of Ramada Encore are offered a free shuttle service (upon schedule) to Boryspil Airport as well as to the city center where any other destinations of Kiev can be reached easily. A bus stop is also within a walk distance. Nearby is situated a trade center presenting a wide range of goods and services.
Built in 2012 in anticipation of the European football championship, Ramada Encore Kiev has already gained confidence of guests and deserved a decent position among other Kiev hotels.
Ramada Encore Kiev Hotel features:
264 spacious bedrooms with flat-screen TV's, sitting area and en suite bathroom with toiletries and hairdryer

58 long-stay apartments designed in bright colors and modern style, so cozy and comfortable making you feel like at home

Conference Centre covering more than 3,500 square meters with 18 different conference rooms able to satisfy the needs of any kind of meeting or event.

A cutting-edge cuisine DK Restaurant, The Windows and The Hub restaurants, two relaxing bars with sympathetic atmosphere for working, eating, communicating with colleagues and friends over a cup of coffee or glass of wine.

Two fully equipped gyms with free access for all the guests of the hotel

On-site two-level parking with 1150 slots.
Stylish interior with bright and fresh colors on the walls, wooden floors, large windows allowing to bring maximum light and air, amazing bathrooms with walls coated with glass, nourishing, always delicious breakfast and day-time meals, our friendly and helpful staff – all the above distinguishes Ramada Encore and makes it one of the best Kiev hotels.